BeagleBoard Xm
---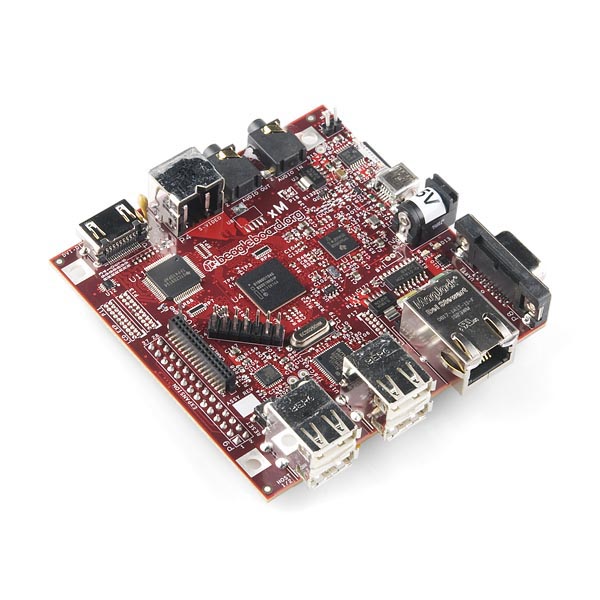 Overview
The core of the BeagleBoard-xM is a 1GHz ARM Cortex-A8 chip with 512MB of DDR RAM. This board has laptop-like performance and expandability with very low power requirements. Direct connectivity is supported by the on-board four-port USB hub and 10/100 Ethernet. And all of this coming in a tiny 3.25" × 3.25" footprint!

Features
OMAP3525/30 Processor with the Super-scalar 1GHz ARM Cortex-A8
512-MB LPDDR RAM
High-speed USB 2.0 OTG port
4x high-speed USB 2.0 ports
10/100 Ethernet
High Definition DVI-D port
S-video (TV out)
Stereo audio I/O
4-GB microSD card for Angstrom Linux OS
JTAG
Camera port
LCD port
GPIOs

BeagleBoard Xm Manual
Before working with the BeagleBoard Xm, you MUST read relevant parts of this manual thoroughly. Setting the wrong pins on the BBXm will permanantly damage it and render it useless.

C++ Interface
Not available yet

Getting Started

Linux Commands