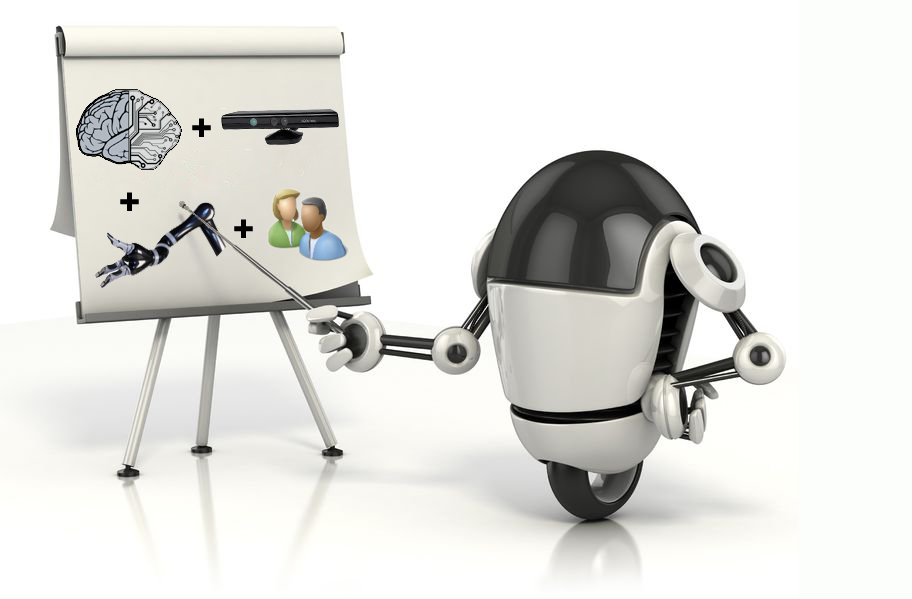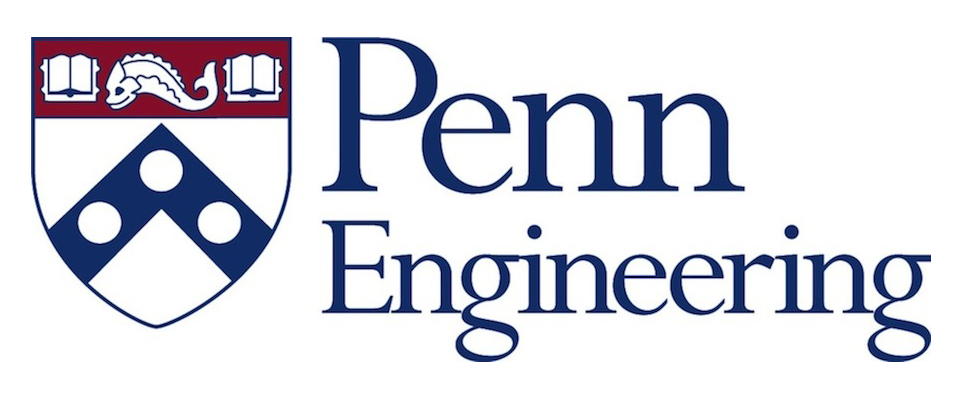 CIS 700: Integrated Intelligence for Robotics
Fall 2017, University of Pennsylvania

Instructor: Eric Eaton, Ph.D.
HOW TO ENROLL IN THIS COURSE
Registration for this special topics course is by permission of the instructor only, and enrollment is limited. If you are interested in enrolling in this course, please follow the instructions below precisely:
Read through this entire webpage in detail to understand what this course is about and what work it will entail. As a fair warning, this will be a challenging and time-consuming course, but (hopefully!) very rewarding.
You may wish to look through the Fall 2016 Course Website, or look through photos of the Fall 2015 projects.
Our focus in Fall 2017 will be on creating service robots that can continually roam the hallways of Penn, performing tasks for people.
Make certain that you meet the course prerequisites. At this time, we do not anticipate that there will be any exceptions to these prerequisites.
If you are interested in enrolling in the course, complete the application form to apply for a slot in the roster.
Since there are a limited number of enrollment slots, please note that just because you completed the form above does not mean that you will be automatically enrolled in the course.
Although slight priority will be given to students who completed the form early, students will be selected for this course in order to ensure that the roster contains people with a variety of backgrounds (AI/learning, electrical engineering, mechatronics, control, etc.). Having students with a variety of backgrounds is essential for the interdisciplinary nature of this course.

You will be notified as soon as possible (most likely in mid April or early May) whether or not you have been given permission to register for this course.

Once permission to register has been granted, you will be expected to register in a timely fashion. If you delay significantly, the department reserves the right to reallocate your slot to another student.


If you change your mind about enrolling in the course, out of consideration for your fellow students, please complete the enrollment application form again, choosing the option to delete your application.

Course Description
In order for robots to operate alongside humans in complex, unstructured, uncertain environments, they require substantial intelligence. However, the field of artificial intelligence (AI) has fragmented into various subfields, each studying different aspects of intelligence in relative isolation. The problem of designing intelligent robotic systems that persist in everyday environments provides an opportunity to reintegrate these different aspects of AI into a complete intelligent system.
In this project-based seminar course, students will study and develop an intelligent personal robot assistant, integrating perception, manipulation, learning, planning, and interaction. The resulting versatile robot will be capable of learning and performing a variety of tasks in real-world environments and collaborating effectively with humans. In addition, students will study a variety of advanced AI topics, including high-level perception and reasoning, scalable knowledge representation, lifelong/multi-task learning, integration of perception and control, learning from demonstration, and human-robot interaction.

Prerequisites
At least TWO (2) of the following courses:

CIS 519 or 520 - (Intro. to) Machine Learning
CIS 521 - Fundamentals of AI
CIS 580 or 581 - Machine Perception or Computer Vision
ESE 650 - Learning in Robotics
MEAM 520 - Introduction to Robotics
MEAM 620 - Robotics
Course Format
This course will include two major components:

A seminar-style discussion of various topics in integrated intelligence
We will study a variety of advanced AI techniques for perception, manipulation, reasoning and learning, and methods for integrating these techniques together into a complete intelligent system.

Students will be expected to come to each class prepared to discuss the required reading, having prepared reading summaries.
Students will take turns leading the discussion. Discussion leaders will also be responsible for preparing and delivering a brief presentation on the daily topic.


A semester-long project developing an integrated intelligent personal assistant robot
Students will work in interdisciplinary teams (balancing backgrounds in AI, control, mechatronics, etc.) to design and build intelligent personal assistant robots that are capable of performing a variety of tasks in real-world environments and interacting with humans.

These robots will be expected to operate in the uncontrolled environments of the hallways, elevators, and various rooms of the engineering buildings at Penn.

There will be various milestones, including an initial proposal, design, status reports/demos, and a final report with demonstration.
In addition to developing the intelligent robot, this project will give students experience with developing research proposals, crafting development plans, conducting literature reviews, conducting evaluations, and presenting research results.
Further details on the project will be discussed during the first class.

Syllabus

We will study the following topics:

The Robot Operating System (ROS)
Case studies in integrated AI: Stanford STAIR, DARPA urban & robotics challenges, RoboCup, Robo Brain Project, UPenn MAGIC, CMU CoBots
Scalable learning: Online learning, transfer and multi-task learning
Integrating perception, learning & control: architectures, deep learning for object recognition/scene understanding, and deep reinforcement learning
Novel object recognition & manipulation: novel object grasping and manipulation, grasping in cluttered environments
Localization & hierarchical planning: localization and HTN planning in continuous deployment, anytime path planning/replanning, planning in dynamic environments
Human-Robot Interaction: collaborative problem solving, learning from demonstration
Evaluation methodologies and experiment design
Social, economic, safety, & privacy considerations/ethics of personal robots
Project formulation, motivation, design, and presentation
These topics and due dates are all subject to change. Readings for each of these topics will include a variety of journal articles, conference papers, and technical reports.

Instructor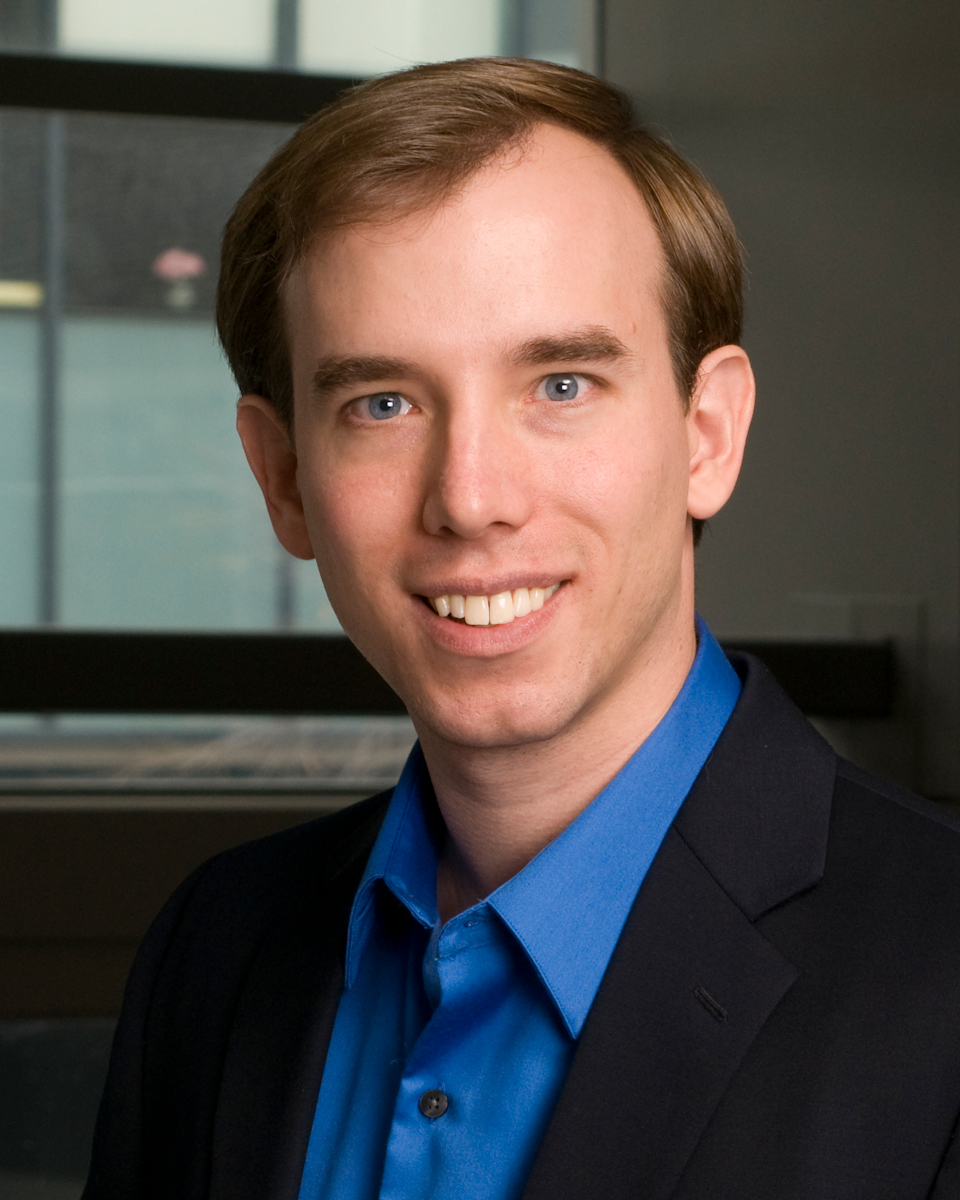 INSTRUCTOR



Office Hours: Mondays/Wednesdays 11:00-11:50am

Office: Levine 264